Starseed
Intuitive
Coaching



All sessions booked with Rebecca through mid-October 2019 will be channeled directly from the mountains of ancient Tibet & India, delivered in MP3 audio format.

Do you yearn to develop your intuition?
Connect with spirit guides?
Learn about your star heritage?
Connect with your soul mission?
Overcome fear of claiming your gifts?
Be empowered to stand in your truth?


Starseed coaching and mentoring offer you clear, practical assistance in doing just that. Each one-on-one session with Rebecca is tailored to your specific needs. Drawing on years of practice coming out of the spiritual - and psychic closest - into the limelight of her own power, she's able to serve you in a compassionate, personalized way.

Individual coaching sessions can help you locate star family and connect with guides while offering intuitive development skills in a supportive, fun and nurturing environment. Session topics cover self-care and self-protection as an empath, clearing your energy field, meditation, overcoming doubt as well as discovering blockages that may be cutting you off from your power. All this and more!!

Whether you're new to exploring your intuitive side or a more advanced traveler of the realms beyond form, Rebecca can help you advance and trust yourself along the way. She and her guides invite you to come explore what already belongs to you: the infinite web of connection and the love of the eternal source field.
"May you shine the inborn light that you came here to express!!" -Rebecca



_________________________________________________________________________
Sessions may also include energy attunements, channeled messages, Light Language transmissions, and personalized guided meditations that assist in your awakening.

_________________________________________________________________________



"It is time now on your planet for the people to reclaim what they have been severed from. This is what impacts the most what emerges next in your timeline. Now is the time. You are powerful beyond measure. You are loved. You are blessed. We support you. The magic is already in you."

- from the Pleiadians via Rebecca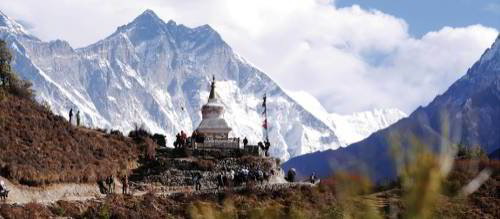 REBECCA IS TRAVELING TO THE HIMALAYA!! ♥ ALL PERSONAL STARSEED COACHING SESSIONS ORDERED THROUGH MID-OCTOBER, 2019 WILL BE DELIVERED TO YOU AS AN AUDIO/MP3 FILE.
These special personal sessions recorded live for you in the Himalaya will be super-charged with the multi-dimensional spiritual energies of this ancient land.

Starseed Intuitive Coaching



25 minutes: $72
50 minutes: $126
This session is a personal audio file which includes individualized mentoring and channeled guidance.


I'm looking forward to working with you!! - Rebecca

"About the message you sent me and our session, every time I read it or I share it with my family... it's all so powerful!! I can feel bursting in my chest so much power. It raises my vibration and makes me feel strong. I know now that I can help raise the vibration of the Earth not only by sharing my wisdom through my art but also by doing so on a daily basis by speaking with my heart. Whatever I say will be infused with light code whether it's French or English, as long as it comes from my heart. Or I can say silently through my eyes from my heart for the animals! Literally, the possibilities are endless." -Ann, Paris
Forest Healing & Guidance



"It's been years since I went to the land/forest. This week, as per your guidance, I decided to go out to the forest so I did it for 3 days in a row (2-3 hours per day). I asked to connect with the trees, the nature spirits, and also to remember my mission/knowledge about Pleiadian times. It took me a while, then I let go of expectations one day. I thought, 'It would be soooo cool to hear & feel the trees.' Then I hugged maybe over 50 trees within these days. As I spent time with the trees, I sat down barefoot with my back against one big trunk and my hands on its roots. I could feel energies working on my spine that were going up/down. This is because I asked it for balancing and clearing out blockages. Thank you so much Rebecca for helping me understand on an easier level since my difficulty with English, and for your wonderful work." -Daniel, Sweden


"I have been asking for a number of months now for Source to send me a teacher so that I could progress. I feel very strongly in our work together, this was their answer. I'm touched that they have come directly from Spirit to answer the request and brought me to you, a truly amazing human being with so much to teach. Last night, I had another moment of realization as I listened to you... As I watched you send an open ended request for the information from the highest vibration, for our highest and greatest good... my heart opened, and I thought, I need to consciously embrace this practice far more so that I am not self limiting." -L.C., Texas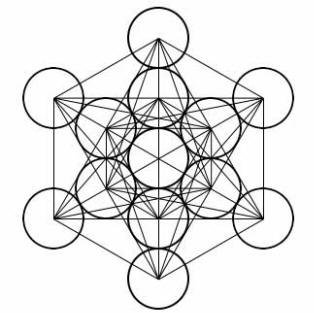 WANT TO EXPERIENCE MORE OF YOUR OWN MULTI-DIMENSIONALITY FIRST HAND? ADD A GALACTIC ATTUNEMENT WITH REBECCA.